Digital Blending Workshop
Nikon School

Jafza View 19

Dubai

United Arab Emirates

(map)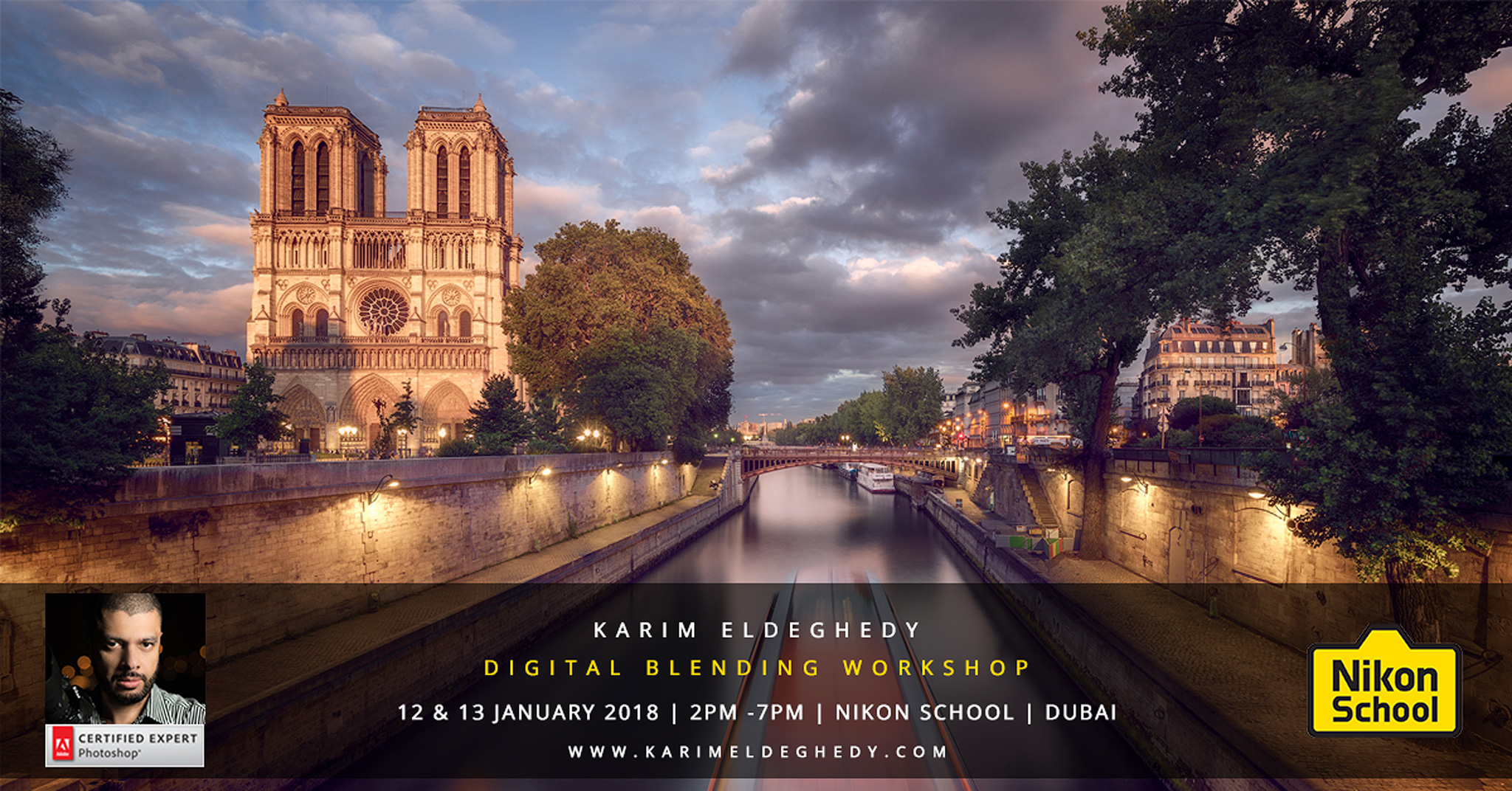 Cityscape & Architectural
Workshop Dates: 12th & 13th of January 2018.
Timing: 2pm - 7pm (on both days)
Instructor: Karim Eldeghedy
Workshop Language: English
Numbers of Participants: 10 max
Fee: AED 750 (cost per person, excluding 5% VAT. Bank Transfer: AED 750 full payment to secure your place in this workshop)
Workshop Details:
This 2-day workshop will be an in-depth of post-processing for digital image exposure blending. You will be expected to acquire the following skills:
What are Luminosity masks and how to create them?
How to blend multiple exposures to create a balanced, sharp image.
How to create advanced selections using adjustment layers.
How to create targeted local contrast.
How to add / subtract / intersect channels to make precise luminosity selections.
How to use a non-destructive workflow.
How to prepare Images in Adobe Camera Raw.
How to fix barrel distortion & converging verticals
How to remove noise non-destructively.
Quick and accurate selective adjustment layers.
How to accurately target areas for sharpening while avoiding areas prone to noise.
How to pull details out of targeted areas.
How to make advanced selections based on colors.
How to make precise selections for selective saturation adjustments.
How to create panoramas.
Note: Participants must bring their own laptop loaded with Photoshop CC.
Contact: Karim Eldeghedy at +971 561746514